Mário Daniel was born in the city of Peso da Régua in 1980. On his sixth birthday he was offered a small magic set. At 12 years old he began learning this art through the boo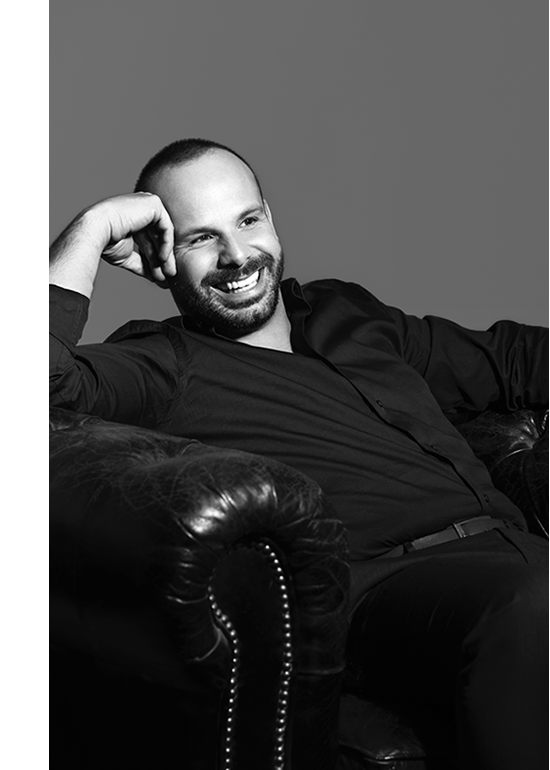 k "Magia Teatral" [Stage Magic] from author Martins de Oliveira and at 14 he had his debut public performance on "Natal nos Hospitais" [Christmas in Hospitals, an annual television programme] from Peso da Régua, the city where he lived until 2005, from which he moved to the city of Porto.
Mário Daniel has a degree in Physical Education, although he has never had another job other than that of a Magician. In 1998 he began to travel across the country to present his shows, performing for the most diverse entities. Over the years he has added to his portfolio performances for prestigious companies such as Nestle, Sotinco, Bayer, Vodafone, Samsung, Galp, Johnson, IBM, Bosch, Estoril Open, Epson, the Portuguese Parliament, Bial, Nokia, Audi, Crédito Agrícola, Mercedes, F.C. Porto, S.L. Benfica, Nespresso, Sonae, Legrand, among others, including the noteworthy performance in Belém Palace, taking the magic of Christmas to the President of Portugese Republic, in 2010. During 2010, Mário Daniel was also an artistic producer and host of the Coca-Cola Magic Gala, the biggest magic gala ever held in Portugal, which brought more than 15,000 people to Campo Pequeno to see his show. The event was awarded "Evento do ano" [event of the year] by "Meios e Publicidade" company. The Coca-Cola Magic Gala was produced for television for the SIC and the show was broadcast in primetime during Christmas 2011.
In 2012 he began his tour in theatres across the country with the innovative and original show "Fora do Baralho". "Fora do Baralho" is much more than a magic show, it mixes the art of illusion with the scenic and the theatrical arts, creating not only magic, but a magical atmosphere.
On television he participated in various shows like "Praça da Alegria", "País Regiões", "Direto ao Coração", "Só Visto", "A ca(u)sa dos Artistas", "Portugal no Coração", "Natal Feliz", "Dança na Praça – Final", "Verão Quente", "Herman Sic", "Sic ao Vivo", "Companhia de Natal", "Querida Júlia", "Alta Definição",… and in 2010 SIC premieres, on Saturday evenings in primetime, his highly successful show "Minutos Mágicos", of which he is the author, presenter and magician. "Minutos Mágicos", which is on its way to a third season, has been the audience leader for SIC and has been among the 5 most watched Saturday programs on all channels, with an average value of 1 million viewers per episode.
"Minutos Mágicos" was also a huge success on MIP TV in Cannes, and is currently in negotiations between the MDP, SIC and international channels/producers. Mário Daniel won an honourable "Recognition Award" from the Portuguese Association of Illusionism in 2011.